Forget everything and fully unwind with a wonderful relaxation massage. This massage is characterized by slow strokes and stretching with the aim of pleasant relaxation.
Deep tissue massage (similar to Swedish massage) uses deeper pressure to reduce recurring muscle tension and achieve lower muscle layers. The goal is to relax the muscles, and this goal is often achieved.
Experience the warmth of the volcano stones in combination with massage grips that bring your body to a total state of relaxation.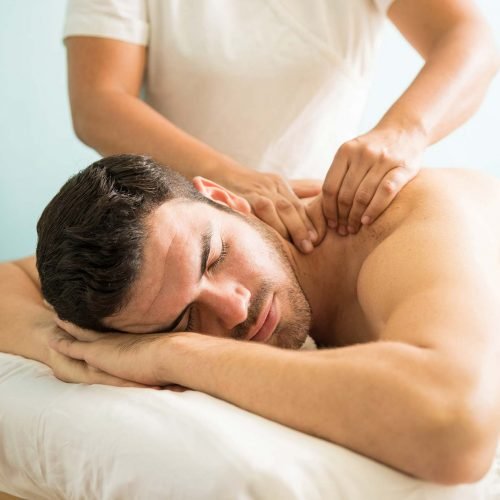 Combi, the word says it all, is a mix of different massage techniques. It is a wonderfully relaxing massage that is slightly different for every masseur. Be surprised.
Who doesn't know it in times of stress: stuck shoulders, a neck that blocks and pressure on the head. With this massage you will feel very relaxed afterwards.
Is a massage that is firmly and more focused on the muscles with the aim of blood flow through the muscles and therefore the waste faster from the muscle tissue to remove. This improves that condition and injuries will recover faster. This massage is also suitable for non-athletes.
The modern Flowing Hands studio: Beauty Detox Massage has solid massage tables and a perfectly seated massage chair. We apply the following rules for the massage: